How do I cancel a claim?
If your claim has been resolved, please cancel your complaint. However please notice that once your complaint is canceled, your case will be closed. And after your cancellation about orders on AliExpress, payment will be released automatically.
If you would like to cancel a complaint, please follow up the 3 steps as below:
Step 1:
Please sign in to the complaint center (http://channel.alibaba.com/complaint) , and find the order which you want to cancel. You can search by the order number or case number.

Step 2:
Click "Cancel Complaint" directly or click "View details", then choose whether cancel this claim or not.


Step 3:
On the page of cancellation, please choose a reason, there are 4 options:
a.We have reached a mutual agreement.
b.The supplier has refunded me: Maybe seller has returned the money to you by other methods of payment, therefore you have received the refund and agree to release the money of this order to the seller.
c.I have received my products: so the money will be released to the seller.
d.Other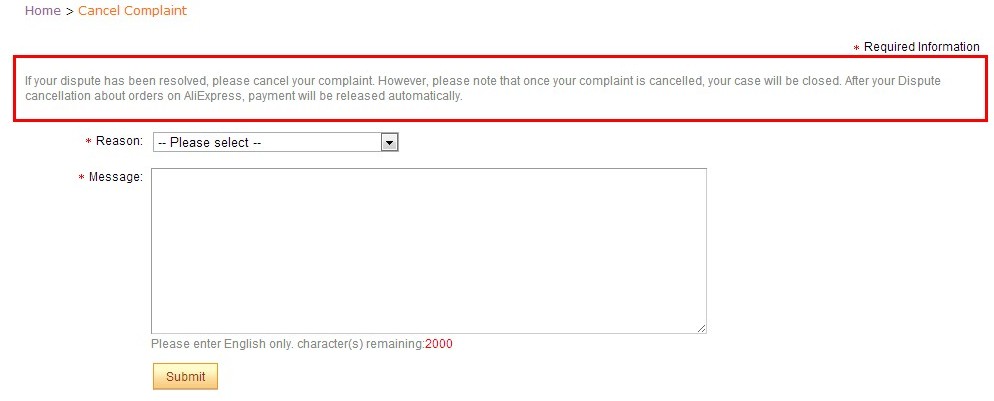 Was this page helpful? If not, Contact Us