How do I cancel a dispute?
To cancel dispute for your order, please follow the below instructions:
1. Sign in to the "My Orders" section of your AliExpress account
2. Locate the relevant order
3. Click Cancel Dispute button to cancel the dispute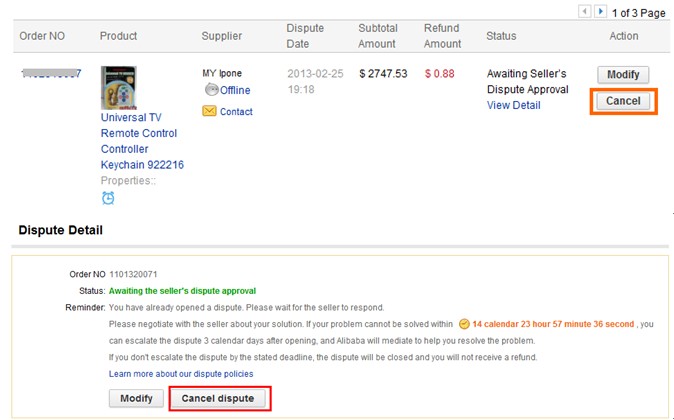 Please note that your order will be completed and payment will be released to your supplier if you have not opened a dispute again before the due date. Therefore, before you cancel a dispute, please make sure all the problems have been resolved.
Was this page helpful? If not,Contact Us